Kids' Club to Resume Fall 2020
We believe children are a blessing from God and we are passionate about creating an environment that is safe, age-appropriate and fun where the Bible is taught in a creative and relevant way allowing children to grow in their relationship with Christ. On Sundays from September through June between 9:45am and 10:45am, children in pre-school through 6th grade get to attend Kids' Club. We have classes for different age groups: Preschool, Kindergarten, 1st-2nd Grade and 3rd-5th Grade. Join the fun and experience a world where children meet Jesus on their level!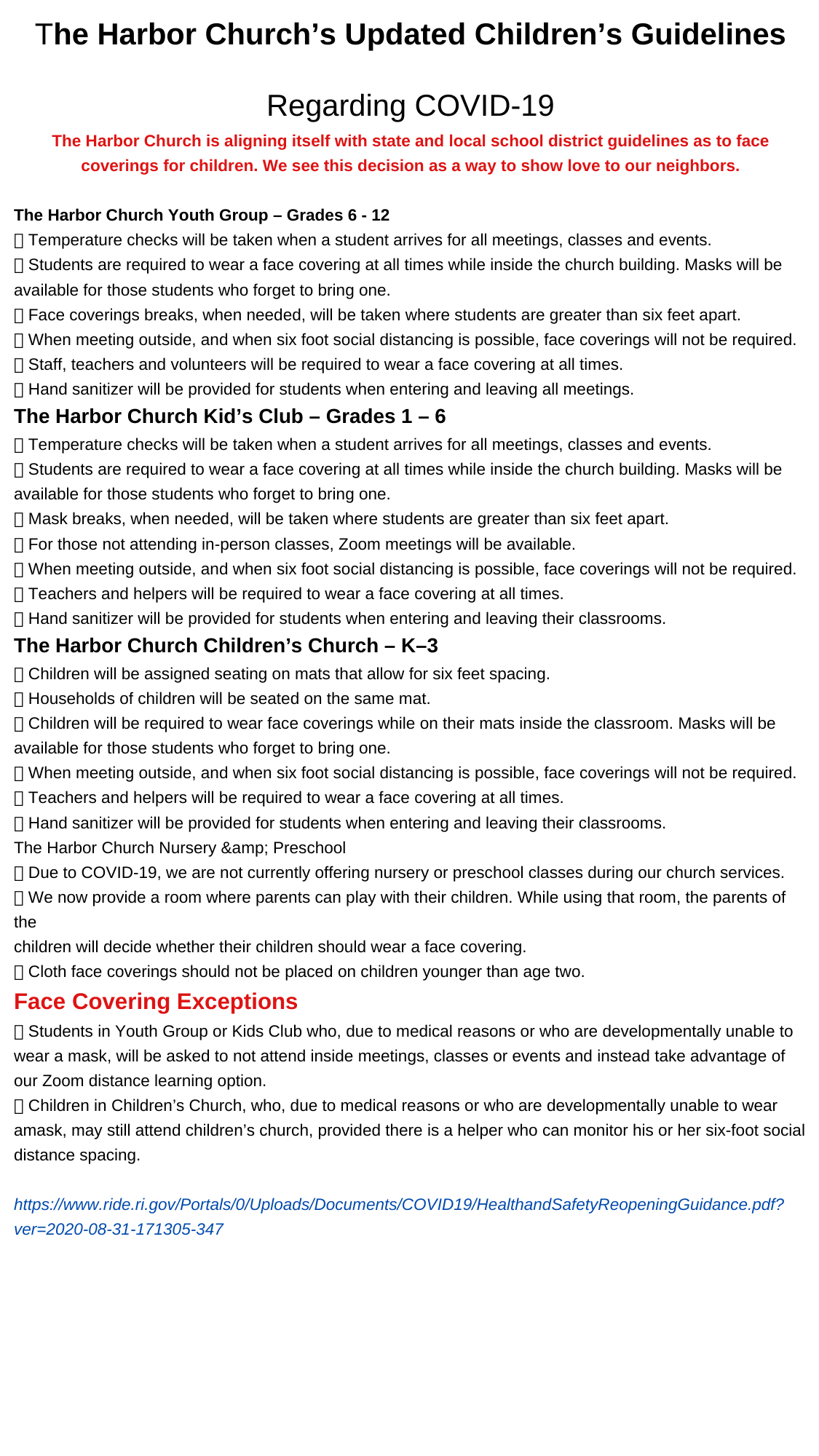 Children's Church to Resume Fall 2020
During both the 8:30am and 11:00am services year round, children from Kindergarten through 3rd grade have the opportunity to attend Children's Church! Everyone starts out upstairs in the main worship service, and during our greeting time the children and leaders go off to Children's Church. This 30-minute time brings Bible stories to life with teaching, drama, crafts and games!
There's an easy solution for every parent
The Harbor Church is a child friendly atmosphere for all ages.
If you decide to keep your small child with you during service and he or she becomes antsy or upset, please feel free to sit in the Harbor Cafe (the glassed-in room at the back of the sanctuary). You will be able to see our the sermon through the glass or on the live screen and hear our sermon throughout the cafe. Feel free to enjoy fresh tea and local coffee while you listen to the sermon.
Got questions?
If you have further questions concerning our Harbor Kids experience or visiting The Harbor Church with children, simply click the button below and get in touch with us!